What should a pneumatics and electro-pneumatics laboratory integrate?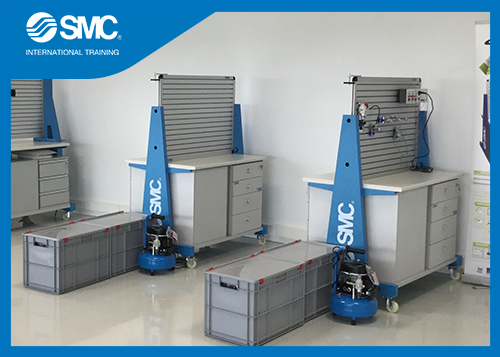 Each user's needs are unique. That is why SMC International Training wants to listen to yours in order to offer you the solution that best suits you, but our years of experience have allowed us to detect the combination of those products in our range that provide a solution to the most common needs in pneumatics / electro-pneumatics.
We have compiled this combination of products in the pneumatics / electro-pneumatics pack, which is designed to:
- Acquire knowledge.

- Design and simulate the circuits.

- Test and operate the real circuits with more than 30 activities available.
Discover the composition of this pneumatics / electro-pneumatics pack, as well as the list of activities that you can develop with it.