Get your free access to the e-learning course "AC electricity"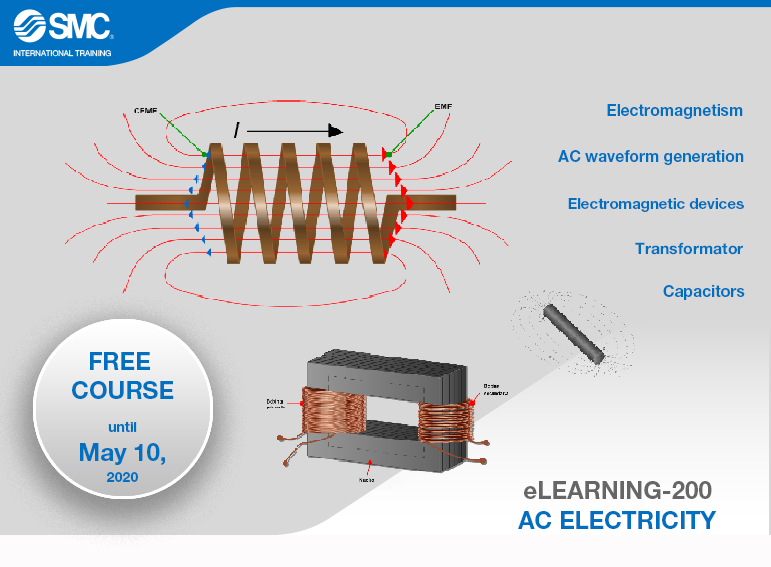 SMC International Training put at your disposal free access for 10 days to our eLEARNING-200 "SMC-104- AC electricity" course. This access will be available until May 10, 2020. This course runs through the principles and laws associated with induction and electromagnetism as the basis for understanding how alternating current circuits work and their applications. Click here for more information about this course.
In order to get the instructions and the user and password to get access to the course, please, follow the instructions below:
1.-To complete this process, the user must be registered. Please, click on Login and enter your email and password if you already have one. If not, please create a new user clicking on Register
2.-Click on "My Products"
3.-Click on "Register new product" (it is necessary to be registered)
4.-Enter the following code in "Code" box: 654760379206718
Visit our website regularly and discover the resources and calls for online seminars offered by SMC International Training.