Discover the new technology trainers on our website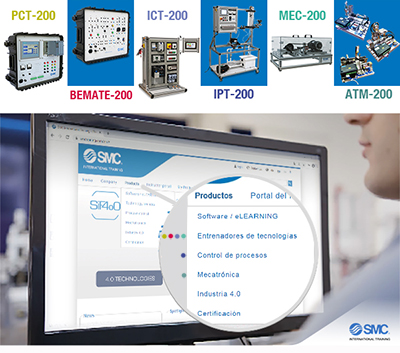 With the aim of continuing to offer a wide variety of products in our catalog to satisfy the different needs of each user, SMC International Training offers new technology trainers that will allow the acquisition of the necessary skills in different technologies.

Among the new products are: PCT-200 - The programmable controller trainer, BEMATE-200 - Your basic electricity mate, ICT-200 - Industrial control trainer, IPT-200 - Instrumentation and process control trainer, MEC-200 - Mechanical training system and ATM-200 - Automation training system.

By entering in our webpage, you will be able to know all the characteristics, components and topics that can be covered with each product, as well as download the available leaflets and images.

Browse our website through the product menu to find out everything that each technology trainer can offer you or contact us for further information.